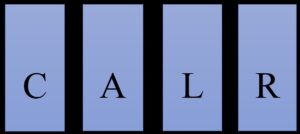 CENTRE FOR ACADEMIC LEGAL RESEARCH
CALR is an initiative by the law students which aims to fulfil the gap present in
the high-quality research/scholar work. For the same purpose, the following centres have been established:
The content, articles, blogs, study materials, research work and logo of CALR are copyrighted property of the CALR organisation. Distribution of the same, without the prior permission of the CALR organisation will result in a suit against the individual, organisation or group responsible.The content over this site, are personal opinion, analysis of the author of the blog, article, or research work. In no way, it speaks for the CALR organisation. These views/opines are only aimed to promote scholarly work.The content over the site is not for legal advice. We advise the readers for purpose of legal advise please contact a lawyer.The CALR Institution works on the basis of CALR Policy 2020. For further information, please go through our policy.