Sanya Talwar is a Legal Service Professional for over five years. She is an experienced consultant in the field of Prevention of Sexual Harassment at Workplace (POSH) across multiple sectors for industry stalwarts and offers legal consultancy, advisory and training. She is also a Legal Journalist with experience of Courtroom Reporting, currently working at LiveLaw. She is currently empanelled with Delhi State Legal Service Authority, directly reporting to Additional District and Session Judges at the central office in Delhi as a legal counsellor in the Central Panel. She has an extensive experience as legal counsel in myriad of cases involving commercial, matrimonial, consumer and civil litigation at Supreme Court of India, Delhi High Court, various tribunals as well as district courts. Detailed legal analysis, legal briefs, and summaries, as well as writing opinion is within her scope of work and expertise.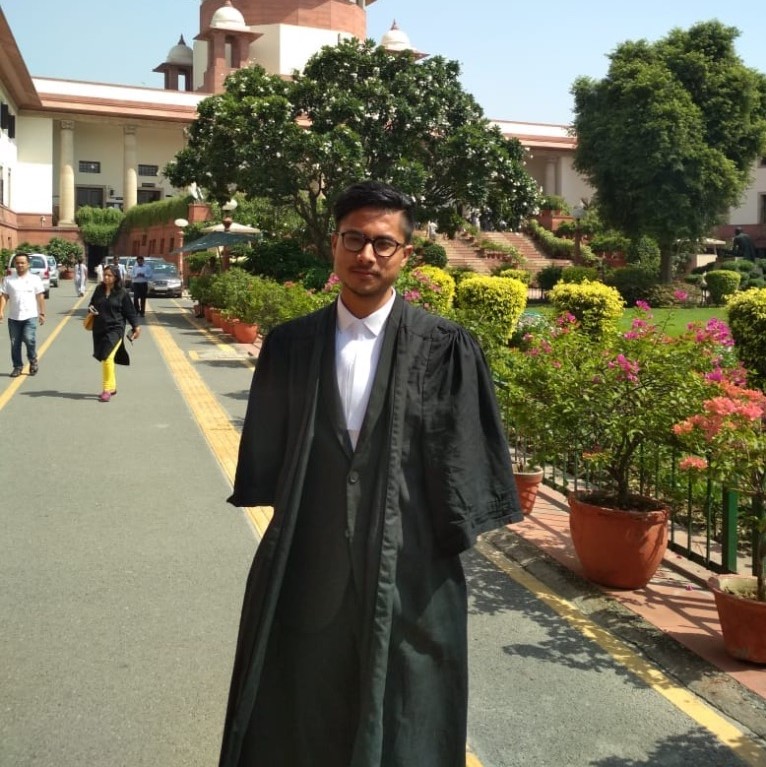 Anjan Sahu is an advocate at the Supreme Court of India, enrolled with Bar Council of Uttarakhand. He has been involved in case with interpretation of a statutory provision contained in Waqf Act 1995. He is known for his research skill and ability. He has conducted a forty thousand word paper on Armed Forces (Special Provision) Act 1958 and a critical analysis of it's implementation in North-East India. His expertise is in Constitutional law, Service and Procurement/Tender matters. He is also a true mentor to many budding lawyers.
Karam Pratap Singh is an advocate at Supreme Court of India & High Court of Himachal Pradesh at Shimla. He is alumni of Law College Dehradun, Faculty of Uttaranchal University. He has worked with Justices of the Supreme Court of India & High Courts, engaged immensely in social welfare activities, been an RTI activist, and led various academic and professional programs. He is an expert in the field of Constitutional Law, Cyber Law and Criminal Law. He has been a true mentor and guide to many law students.
Zuba P. Bubere is an advocate, and she is known as a academic scholar. She completed her B.com degree from H.R. College of Commerce and economics. Following the same, she completed her LLB from University of Mumbai. She also holds post graduate diploma in the subject matter of Securities Law. She currently if following her LLM from Symbiosis International University on the subject matter of Business/Corporate Law. She is an academic follower with expertise in number of legal matters.
Isha is a practising advocate at Punjab and Haryana High Court. She is an alumna of Law College Dehradun, faculty of Uttaranchal University. She has experience of working at Hon'ble Chief Justice of Himachal Pradesh High Court J. Sanjay Karol, Uttarakhand State Commission for Women and Bihar State Legal Service Authority as an intern. Her expertise lies in the matters of Criminal law, Constitutional law and Human Rights law. She is a true mentor and guide for the coming generation of lawyers. 
Himanshu Chakravarty is a Legal Service Professional. He is an alumni of Law College Dehradun, faculty of Uttaranchal University, associated with Vivek Malik and Associates LLP (a full-service litigation & dispute resolution law firm specialising in civil, corporate & mercantile matters in New Delhi), enrolled in the State Bar Council of Delhi. His area of practice covers matters of insolvency, oppression and mismanagement, recovery suits, consumer disputes, arbitration and property disputes. His current work profile includes drafting and preparation of matters as well as appearing and representing clients before various courts and tribunals, such as NCLT, NCLAT, High Court, District Courts, consumer forums and various other authorities.