By Divyanshi Singh Choudhary ~ Symbiosis Law School, Hyderabad.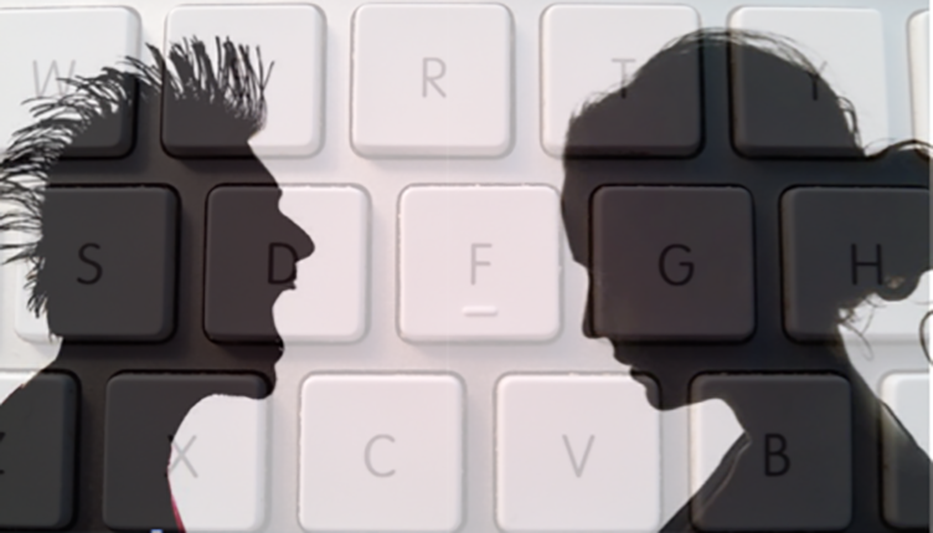 Introduction
It is a well-known fact that Cyber crime is a worldwide occurrence. Due to the surfacing of the technology in the contemporary era, cyber-related crimes and subjugation of women and children are not only on its zenith but also are posing to be a serious threat to the whole society in general[1]. Also, India being one of the few nations that has enacted the IT Act 2000 to combat cyber-crimes against women, still the desired goal to protect the women of our society from such crimes remains a goal. The legislation in question has most definitely laid down certain crimes as punishable offences, for instance, meddling with private data but the safety of women and smaller children are not fully covered by the legislation. To speak, cyber bullying can cause severe problems[2], and even though, parents try to protect their offspring from such evident threats, yet a constant danger hangs over their heads[3]. It is a settled fact that some technical measures are taken since a long time which is curbing the criminal behavior to a lot of extent[4]. As technology does not know any physical boundaries, it becomes practically unfeasible to protect everyone from the ambit of the cyber-crimes[5]. Cyber crime is a like a new skyline which is mainly controlled by machines to access information and monitor any such criminal activities, whereby a computer is used as a source or a tool for the same[6]. Cyber crime against women in India is a relatively new concept. When India as a nation started off her journey in this particular field, the main priority was given to the electronic commerce and communications that were made under the said IT legislation[7]. The author in this present study has tried to provide the article with an extensive view and has followed a methodological approach towards the same. As known, safety of women has always been a critical issue, especially in the Indian domain[8]. , wherein women are finding it a herculean task to make themselves feel safe in their nation per se[9]. Crime rates again women and small children are soaring every day and it is time for the tables to turn.
Classification of Cyber Crimes
As rightly stated before, cyber-crime is any illegal activity which primarily resorts to a computer device to fulfil the commission of the same[10]. .Such crimes may be committed against both person/property and even against the established government, some of which are duly discussed underneath:
Harassment in form of e-mails: This is neither a new concept nor much different from harassment which is caused through letters in person. It includes bullying, threatening, or even blackmailing to some extent. Such kinds of crimes are a bit technical, as most of the time the e-mail IDs prove to be fake and it becomes a difficult job to search for the culprit.
Cyber-stalking: It is a well-settled fact that this type of crime is one of the most common cybercrimes in the contemporary era. As per the oxford dictionary, cyber stalking can be defined as keeping a track of a person's movement via the internet, which is inclusive of threatening the victim by sending unwanted messages or emails.
Cyber-defamation: Defamation that takes place over the internet through social media is yet another one of the most common cyber-crimes prevalent in modern times. For instance, someone may post derogatory material about you on the net which will lower your self-esteem in the minds of your relatives and friends would fall in this category. This form is mainly committed by hacking into other people's accounts for the sake of posting defamatory remarks on the profile of other people.
Cyber-pornography: this is one of the most dangerous forms, as not only does it prove to be harmful to the integrity of women but also leaves a question mark upon their chastity. This would simply include pornographic websites and magazines that are produced using the internet in question. Undoubtedly, Internet has proven to be the source for cyberporn, due to which in today's time more than half of the websites, in general, are a result of cyber pornography[11].
Morphing: when somebody who is not authorized by law edits the original picture by using a fake identity is termed as morphing. It was discovered that the pictures of various females were taken from their account, which were further posted on different websites. Thus, making it also one of the common cyber-crimes in place[12]
Repercussions of Cyber Crime
In recent times, technological crimes have increase d particularly targeting the female victims for the same. It is a settled fact that Cyber crime is a worldwide phenomenon. As the cases have been on the high rise, the security of an individual is at great risk. The privacy and personal security of a person are under constant threat with the growing cyber crimes in the ambit of cyberspace. Undoubtedly, the internet has played a major role in easing one's life but at the same time, it has introduced some challenges to society. Besides, the internet has bridged lots of gaps and has been the main source behind connecting people globally. Cyberspace amongst this is a boon to the human civilization. The author is of the view that the internet has had certain impacts on everyone, some of the positive ones being; the social media platform has given a voice to the women of every part of the globe. They can now voice out their concerns and fight against inequality. It has somewhat made the life of
 Indian women a bit easier by providing them with the facilities of online shopping and net banking. But as every story has two sides, cyberspace has some limitations too, for instance, many women and smaller children are becoming the victims of online harassment and since not many people have the required knowledge and awareness about the same, the perpetrators of crime are left unquestioned at times.
Position of Indian Legislations
The IT Act that was passed in India, paved a way for all the transactions and communications made by electronic communications per se. The legislation deals with contracts and properties of digital nature, and any violation of the same would lead to the commission of a crime. The instant act provides for stringent punishments that are to be granted in case of violations of the same. The act has left no stone unturned to address the issues about commercial and economic activity, but it still has a long way to go when it comes to securing the safety of women and children[13].
India is taken to be one of the few nations that have specifically enacted an IT act to reduce the cases of cyber crimes; some of the relevant sections are enlisted below:
"Section 65, Chapter XI of the IT Act deals with offences such as Tampering with computer source documents (s.65).
Section 66 Hacking with a computer system (s. 66)
Section 67 publishing of information which is obscene in electronic form (s.67).
Section 70 Access to the protected system (s. 70)
Section 72 Breach of confidentiality and privacy (s. 72)
Section 74 Publication for a fraudulent purpose (s.74) IT Acts 2000 still needs to be modified.
Section 67 of the Information Technology Act, 2000 which dealt with obscene publication on the internet[14].
The Honorable High Court in the case of, Dr L Prakash vs. Superintendent[15], reiterated the said principle. In the given case the accused was a surgeon who allegedly forced the female patient to have sexual intercourse with him, which he recorded apparently, and circulated it on various websites. He was charged for the same under, Section 506, 367 and 120-B of the IPC[16] and Section 67 of Information Technology Act, 2000[17], and was also awarded the sentence of life imprisonment.
In another case of State of Tamil Nadu vs. Suhaskatti[18], the accused posted defamatory statements about the victim and symbolized her as a sex worker in an advertisement. This was one of the foremost cases which acknowledged cyber-crime against women in the Indian nation[19].
Conclusion & Recommendations
The cases of cyber-crime and cyberspace mainly remain unreported due to the lack of awareness and knowledge regarding the same, which proves to be a positive thing for the offenders as they can easily escape from the ambit of cyberspace[20]. The author is of the view that the act in question nowhere addresses the issues about women and children. Some of the most common and typical cyber-crimes against women[21], for instance, morphing, are not given much importance in the act. Since these issues are not mentioned explicitly in the act, the offenders take advantage of such loopholes and cause a major threat to the safety and security of women and children. It is the utmost duty and right of the victims to report the said crimes so that necessary actions can be taken in due time and the crime rate can be reduced per se[22]". It is time that victims do not feel scared and complain about the same to the competent authorities,
The author suggests that some measures can be taken to prevent such crimes, for instance, no one should share too much of their personal information on any social networking site, one should also be careful while choosing who to add as their friends, rather than simply adding any random strangers which might make them vulnerable. Also, if a cyber-crime takes place, the victim should report the same without any unwanted delay, so that the people concerned can take action against the same[23]". It is a well-settled fact that Justice delayed is Justice denied, hence efficient legislation should be in place so that the offenders are punished for their actions and the victims do not suffer further on account of the same[1] .
Citations
---
[1] Jan Kallberg, Humanitarian Cyber Operations: Rapid Response to Crimes against Humanity Utilizing Offensive Cyber Ability, 35 Michigan Law Review, 81-85 (2016).
[2] Surabhi Negi & Sunita Magre, Effectiveness of Cyber Bullying Sensitization Program (CBSP) to Reduce Cyber Bullying Behavior Among Middle School Children, 1 International Journal of Cyber Research and Education, 43-51 (2019).
[3] The Analysis of Teachers' Cyber Bullying, Cyber Victimization and Cyber Bullying Sensitivity Based on Various Variables, 8 European Journal of Educational Research (2019).
[4] Challenges of Information Security in the Contemporary Cyber Threat Perception, 8 International Journal of Innovative Technology and exploring various dimensions, 334-342 (2019).
[5] A Study of Cyber Crime Awareness for Prevention and its Impact, 3 International Journal of Recent Trends in Law and Research, 240-246 (2017).
[6] Desai, M. and Jaishankar, K (2007), cyber stalking victimization of girl students an empirical study.
[7] Sourabh Munjal & Anooja A, Cyber Crimes Threat for the E-Commerce, SSRN Electronic Journal (2016).
[8] Dr Ahmad Shaikh, 'The Importance of the Indian Judiciary in the Field of Women Empowerment in India', SSRN Electronic Journal (2020).
[9] Krishanu Das, Crime against Women and Concept of Overcriminalisation, Chicago Law Review (2010).
[10] Shobhna Jeet, "Cyber-crimes against women in India Information Technology Act, 2000" Elixir Criminal Law 47 (2012) 8891-8895,
[11] Halder, D., & Jaishankar K. (June 2011) Cyber-crime and the Victimization of Women Laws, Rights, and Regulations. Hershey, PA, USA: IGI Global. ISBN: 978-1-60960- 830-9.
[12] Tanaya Saha, Akancha Srivastava, Indian Women at Risk in the Cyber Space a Conceptual Model of Reasons of Victimization, International Journal of Cyber Criminology Vol. 8 Issue 1 January – June 2014.
[13] Sarabjot Singh Anand, Arshad Jhumka and Kimberley Wade (2011), International Journal of Digital Crime and Forensics (pp. 16-34).
[14] The Information Technology Act, 2000, sec. 67.
[15] Dr. L. Prakash v. Superintendent, W.P. 7313, 2002.
[16] Indian Penal Code, 1860, sec 506 and 367.
[17] The Information Technology Act, 2000, sec. 67.
[18] Tamil Nadu v. SuhasKutt,CC No. 4680 of 2004.
[19] Bernadette H. Schell and June Melnychuk (2011). Corporate Hacking and Technology-Driven Crime: Social Dynamics and Implications (pp. 144- 169).
[20] Giorgio Calandriello and Antonio Lioy (2012). Cyber Crime: Concepts, Methodologies, Tools, and Applications
(pp. 571-586).
[21] Abdul Kohar et al., Analysis of Smartphone Users Awareness Activities Cybercrime, 129 International Journals of Computer Applications, 1-6 (2015).
[22]  Maxwell Dobrinau, New Challenges for Cyber security and Possible Criminal Law, 4 International Journals of Information Security and Cybercrime, 15-21 (2015).
[23] Kevin Fitzgerald, Cybercrime – vandalizing the information society20021Steven Furnell. Cybercrime – vandalizing the information society. Addison‐Wesley, 2002. 316 pp. Information Management & Computer Security, 196-196 (2002).
---
Preventing Sexual Abuse of Women & Children in Cyberspace