By Prathana Patel ~ GLS Law College, Ahmedabad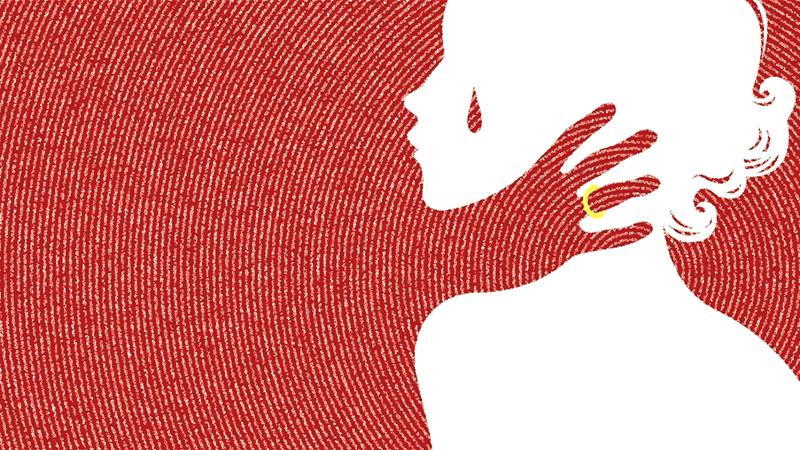 "Women are powerless, have no inheritance, and speak more humbly than even a bad man." (Krishna Yajur Veda Taittiriya Samhita[1])
The situation of women from the time when god lived on earth to the present time, the approach towards them has not changed much. It's just the way women are being treated today is just the way they were treated then. Hindu scriptures have been considered as the final order of god for Hindus or any person following Hinduism. But the question arises how it is relevant today or how change has been seen in Indian society along with the Indian Laws concerning women, especially in context to "Rape Laws".
Introduction
Rape is the most gruesome crime against women; nothing can be the worst nightmare other than that to a woman. It is not only the crime against the basic human rights, but it destroys a woman physically, mentally psychologically and sociologically too. Rape is a clear violation of Article 21 of the Indian Constitution which give importance to the dignified human life. Rape is a common crime against the women, and it is also a national issue which is left unconcerned, or maybe it is already a national issue which comes into the eyes of the people only when any of incident flashes the headlines.
According to the National Crime Records Bureau, 24,206 rape cases were registered in India in 2011, although experts believe that the number of unreported cases is much higher[2]. Approximately more than 7200 children are being raped in India each year[3].
History of Rape
'Raptus," is the generic term of Roman Culture used for rape which was also implied for violent theft of women. This was applied to both person and any property. Historically, it was a synonym of abduction or sexual assault of women against her will which was being considered as mere theft of women from her guardian or from the person who had legal power or supremacy over her. The irony of this crime was that this was being done not considering against women; instead, it was deemed to be wrong against her father or husband. For the assaulters, women were just a medium to take revenge if any prevailed or to prove them stronger if there is any opposition and in all this plot they were subsidiaries and not primary[4]. Under English Law, Rape is being defined as "forced sex".
During the rule of Kingdom, the Rapes were like an adjunct to the warfare where women were being raped in masses by the soldiers. Crime against women is considered less severe in some culture or say they considered it just like the damage to the goods of a father or the husband as the punishment for committing rape was mere fine. We saw what importance did Hindu scriptures gave to women but, we also need to see what does the one of the most followed religions 'Islam" says about crime against women. The majority of Muslim scholars believe that there is no punishment for a woman forced to have sex[5]. There are a bunch of laws which reads that women may marry a man who raped her instead of receiving the legal penalty.
Rape under Indian Laws
Under Indian Law the definition of Rape reads as – A man is said to commit "rape" who, except in the case hereinafter excepted, has sexual intercourse with a woman under the circumstances falling under any of the six following descriptions when it is:
Against her will.
Without her consent.
With her consent, when her consent has been obtained by putting her or any person in whom she is interested in fear of death or of hurt.
With her consent, when the man knows that he is not her husband, and that her consent is given because she believes that he is another man to whom she is or believes herself to be lawfully married.
With her consent, when, at the time of giving such consent, by reason of unsoundness of mind or intoxication or the administration by him personally or through another of any stupefying or unwholesome substance, she is unable to understand the nature and consequences of that to which she gives consent.
With or without her consent, when she is under sixteen years of age.
Explanation.—Penetration is sufficient to constitute the sexual intercourse necessary to the offence of rape.
Exception – Sexual intercourse by a man with his own wife, the wife not being under fifteen years of age, is not rape[6].
Previously the definition of rape under Indian Penal Code overlooked the conditions when the same is done with a man or done by a husband (to his wife) or done by the same gender. This kind of ignorance is not only seen only in Indian Laws but also in the laws of other countries. In 15 out of 82 jurisdictions examined including Belgium, the Netherlands, Luxembourg and Jordan as well as Nigeria, Pakistan, Afghanistan and Yemen, rape is treated as an issue concerning the morality rather than a criminal offence.
Many amendments were brought concerning Rape laws where Section 376 (2) Custodial Rape, Section 376 (A) Marital Rape, and Section 376 (B to D) Sexual Intercourse not amounting to rape were added.
Current Legal Position & its Implication
After the Nirbhaya Gang Rape Case in the year 2012, many changes were brought by the Indian Parliament; it passed Criminal Law (Amendment) Bill in 2013. Through this amendment, section 375 of IPC added both penile and no penile insertion into women's body by man an offence. The section further added the elaborated meaning of 'penetration to any extent'. Except in certain aggravated situations, the punishment will be imprisonment for not less than 7 years but which may extend to imprisonment for life, and shall also be liable to fine. In aggravated situations, punishment will be rigorous imprisonment for a term, which shall not be less than 10 years but which may extend to imprisonment for life, and shall also be liable to fine[7]. Section 376A which reads- Intercourse by a man with his wife during separation. It means that whoever has sexual intercourse with his own wife, who is living separately from him under separation or under any custom or usage without her consent shall be punished with imprisonment of either description for a term which may extent to 2 years and shall also be liable to fine[8]. It was not present in the initial definition, so was added later.
There are some positive and some negative both type of implication of these laws are seen in various cases they are as follows:
Nirbhaya Case:
All four gang-rape convicts of this case were hanged till death on 20th March 2020. This case brought an amendment and reduced the age of minors from 18 to 16. It was after this case that Juvenile Justice Bill was passed under which it stated that minors could be tried as an adult if required.
Tukaram Vs State Of Maharashtra:
In this case, it was found that the girl had no injuries, but old ruptures were detected in her hymen, and her vagina admitted two fingers easily. This case raised the question like the issue of consent, relating to girl's sexual history, the reference to two fingers test and burden of proof. This case made it easy for defence to raise brows against the credibility of women's character, which was not healthy.
Marital Rape
Marital Rape was added as section 376A under IPC. It was not there initially, but through the amendments recommended by Law Commission of India it was added in IPC but did it provide justice to every woman is a question as it reads as- "Sexual intercourse by a man with his wife, the wife not being under 15 years of age, is not rape." So! "Marital Rape is not a rape" in India. In reality, not many women come forward and raise voice against it. The reason women not asking to protect their rights in such circumstance as in Indian societies the women are considered as submissive. Considering the marital bond, the husband tries to prove his supremacy over women by forced sexual exercises and sex is treated as obligatory for marriage. It is also found that men consider marriage as a license of having sex as per their wishes, this can be with or without the consent of his wife. The marital rape victims have to take refuge in Section 498-A of the IPC ("perverse sexual conduct by the husband") or to the Protection of Women from Domestic Violence Act 2005 (PWDVA). This Act came into force in 2006, effectively protects marital rape or other forms of sexual perversions and domestic violence. However, it offers only a civil remedy for the offence[9].
Male Rape Victim
The ratio of men getting pared may be lesser in comparison to females, but Section 375 and 376 of the Indian Penal Code fails to protect their rights. Concerning this, there is no definition or punishment is mentioned anywhere in IPC. In the Nagaur assault case, the accused had tortured one of the two Dalit youths by pouring petrol on his private parts with a piece of cloth wrapped on a screwdriver. This case got no attention either from media which is considered as the fourth pillar of our democracy, nor the people showed any concern for the same. Hence, the seven people who have been arrested in the Nagaur case have been booked under several provisions of the IPC, including causing grievous hurt, but none of them deals with sexual assault or rape. Along with the female rape case being a national issue, this too should be the nation's concern. A survey conducted on adult men in India shows that one out of five men gets raped or molested at least once in their lives[10].
Child Rape Victim
Children are too innocent to understand the difference between good touch and bad touch, but the parents and the school fails to explain the same to children. Children can be the easy victim of this offence. In their case, the rapist is generally the known ones rather than unknowns. Child sexual abuse is increasing in urban India more than to remote. When children complain regarding this to his/her parents, even they tend to ignore it because of they feel it may be a mistake of child and other is the child naming some known one that could be from a family, relative, parent's friend/s etc. In a case of rape of a girl under 16 years then minimum punishment is 20 years can be extended to life imprisonment here too, the definition is not gender-neutral! Government data reveals that 50% of child sexual abuse victims are boys, and most are between the age of 5 to 15. Around 60% of the victims are molested or raped more than once.
Impact of Rape on Victim
The rape victim undergoes sociological, emotional, psychological and economical crises. Rape is not like any other crime; it is a not only gruesome offence, but it is traumatizing also. The society and the family do not accept these rape victims many times; as a result, they end up living undignified life after that. When it happens with a virgin girl society tag her as "damaged" and no one gets ready to marry her and when it occurs with an engaged girl her fiancé and his family refuses to accept her as a new family member. Still, not many changes are seen when the same happens with a married woman (in the case where her husband rapes her) because she is left with no choice other than staying with her husband. This effects not only sociologically but psychologically too as a consequent to this female attempts to suicide as the life around them doesn't remain same, and day by day it becomes unbearable for them to live like that. The victim and the family faces economic crises when the case is in pending in court for a long period, and no justice for the same is rendered. There is a situation when they have to sell their properties to pay lawyer's fees. The circumstance of male getting raped is already explained before.
Conclusion
The definition of Rape has been extended with six conditions and exception. Till the present day, there have been made many amendments in Rape laws, but still, it needs more modification and elaboration from a different perspective. The laws should be made more clear and loud.  In case of women when the case is under trial discussion upon the clothes a was wearing when she was raped, if it happened at late night, then the question is asked why she was out of her house till late night when case high coverage of media the opposition does not tends to miss the chance to defame her.
In the case of male victims, neither they get any media coverage nor the feel free to accept what they have undergone. Also, the cases like Nagaur case should be taken into consideration for man rapes, and state should protect their rights too. The teachings amongst the children regarding the good touch and bad touch should be made mandatory in schools, but  a committee should be made in every school for their protection along with this the time to time evaluation of the same should be done by the school.
In the end, instead of awarding punishments rape laws and rape cases should be examined in detail and the humiliating court process also should be made easier and friendly where mere questions do not hinder the dignity of human. India should adopt the policy adopted by other countries to control and later stop this gruesome crime.     
---
Citations
[1] https://hinduism.stackexchange.com/questions/18598/why-some-hindu-scriptures-are-against-women
[2] https://www.ncbi.nlm.nih.gov/pmc/articles/PMC3777346/#ref3
[3] Meenakshi Ganguly, India: Rape Victim's Death Demands Action. Human Rights Watch. [Last retrieved on 2013 May 15]. Available from: http://www.Hrw.org.
[4] https://www.ncbi.nlm.nih.gov/pmc/articles/PMC3777346/#ref8
[5] http://www.geo.tv/zs/Zina_article_Final.pdf 
[6] https://indiankanoon.org/doc/623254/
[7] https://www.ncbi.nlm.nih.gov/pmc/articles/PMC3777346/#ref18
[8] https://indiankanoon.org/doc/668689/
[9] https://www.ncbi.nlm.nih.gov/pmc/articles/PMC3777346/#ref18
[10] https://www.gonewsindia.com/latest-news/health/sexual-abuse-of-males-shrouded-in-the-shadows-553
The Fragile Indian Rape Laws